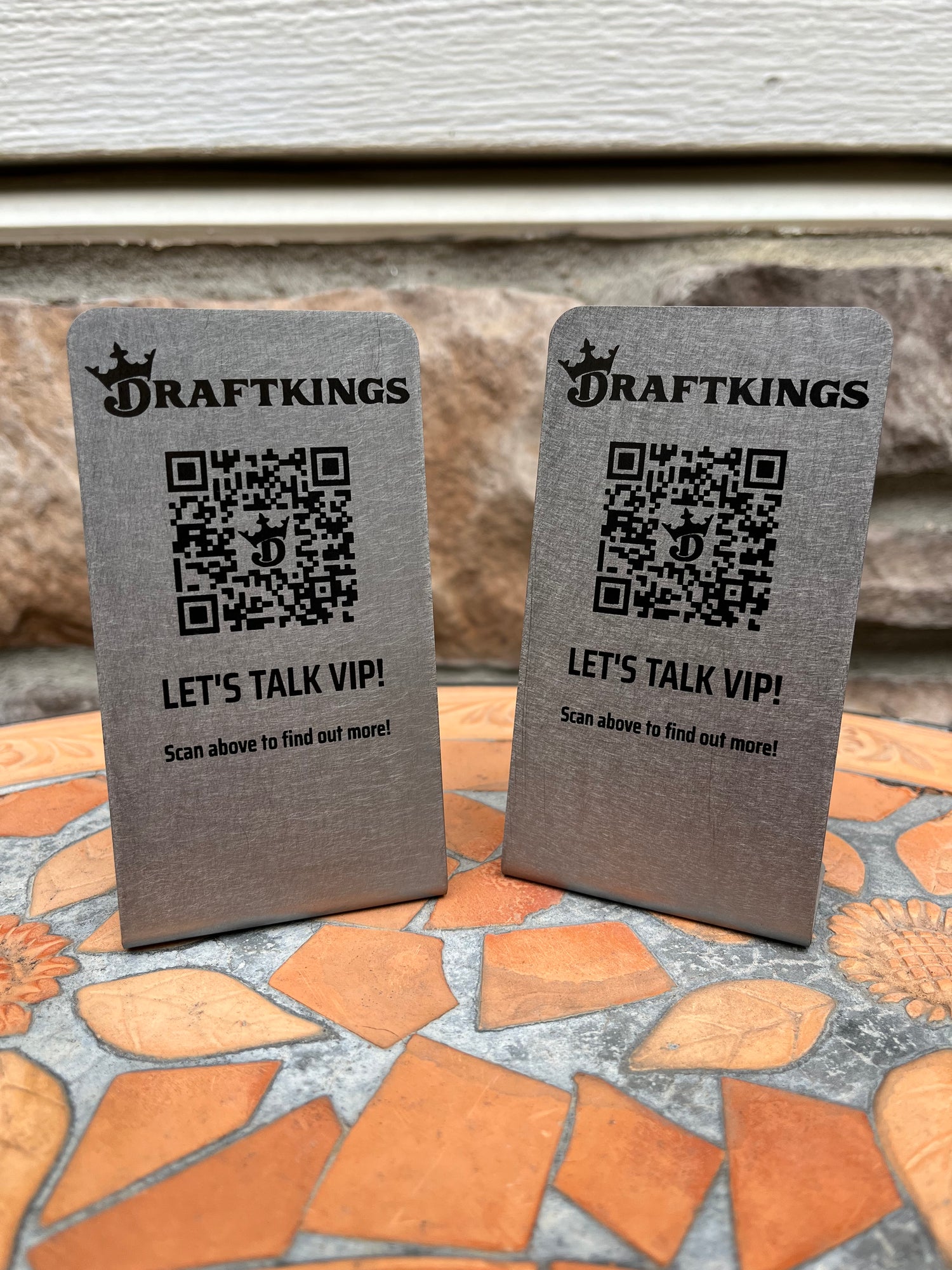 Metal QR Code Signs
Great for restaurants, hotels, breweries or shops to use! They are easy to swipe down and can be customized in anyway. Eco friendly and Sustainable stainless steel. Multiple Options Available
Buy Now
About Us!
Metal Signage and Powder Coating is our bread and butter!

Whether you are looking for an eye-catching piece to enhance the ambiance of your business or you are trying to find a perfect personalized metal sign, we have what you want! At McCord Design Co., we work with you in picking the right item that fits your needs, whether that be our eco-friendly QR codes, personalized metal signage for businesses or our customized golf signage. #shopsmall

Metal sourced from the US and Products made in the USA, Colorado
Services include: CNC Laser Cutting, powder coating, metal fabrication, laser etching, engraving, and marking.
Free Quote
Not seeing what you need? Please reach out and I'll be happy to give you a custom quote, whether be a dining room table, metal fabrication, etc.
Pic: Reclaimed Maple Truck Flooring Table
Free Quote